WHY DO I NEED TO DO THIS?
You are feeling a little heavy and sluggish. You know you could feel better. You know your snacking habit or sugar craving is not serving you. You want to lose the last 10 lbs......or 20.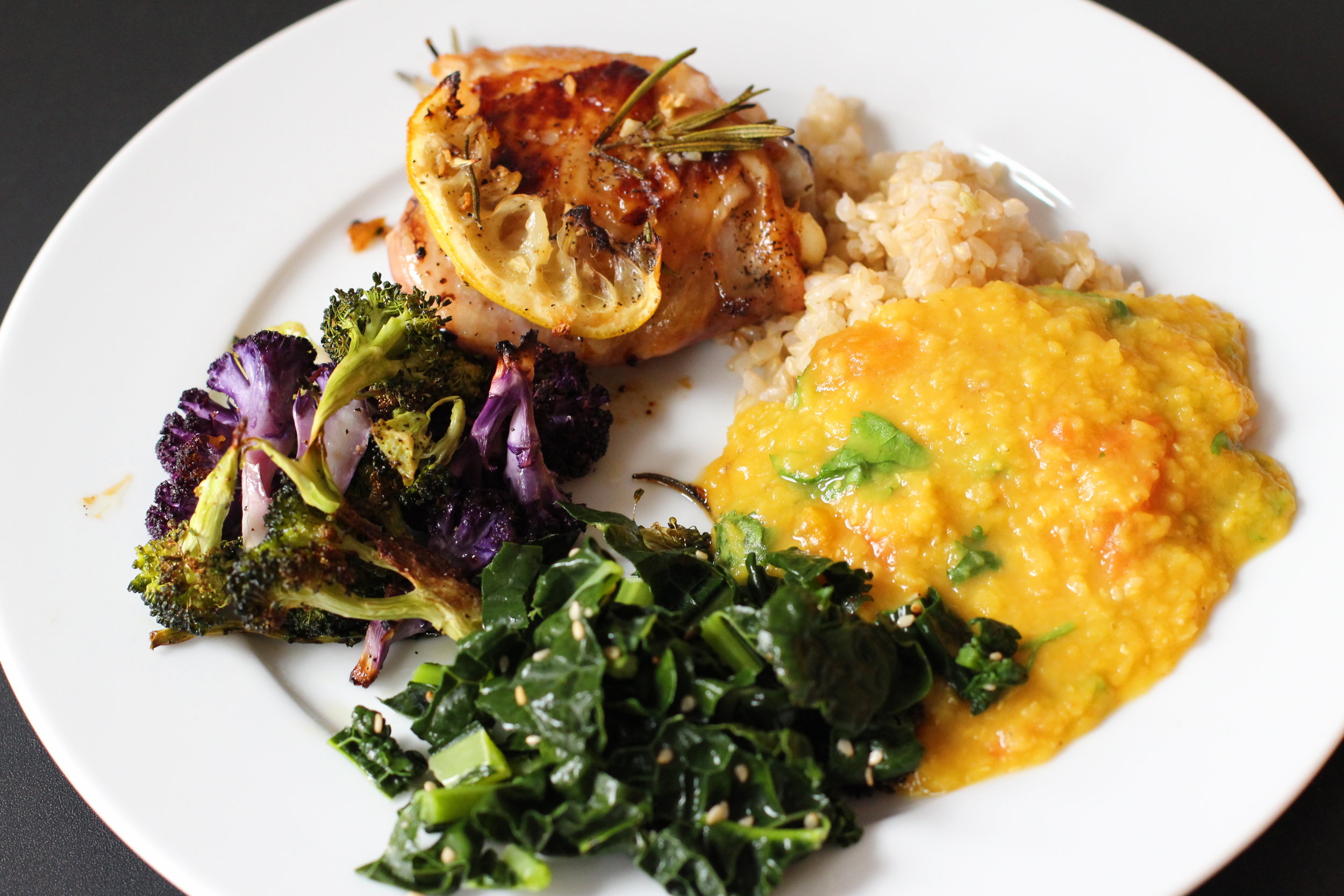 DO I HAVE TO EAT RABBIT FOOD?
Imagine you could jump start the wagon by eating normal foods that actually taste good?
You don't have to diet, calorie-count, fast, eat only salads or drink yucky protein shakes to replace meals.....ever again!
FAQS
1. What if I have certain dietary needs and preferences? All recipes are gluten-free and dairy free. You have the options of plant-based protein and well-sourced animal protein. The goal for all cleansers is to cut out sugar and processed ingredients and eat a clean and balanced diet for a week, exponentially increase their vegetable intake, with a good dose of pro-biotic fermented foods at every meal.
2. What if things came up and I had to miss some days? All materials, recipes and meal plans are yours to keep. I designed the meal plans in such a way that you should have enough variations so you could repeat them over and over again, at your own timing!
3. Will I lose weight in a week? Ha.....that depends! This is not a miracle cure or quick fix solution. My intention is to put you on the right track or help you re-focus and get back on track, create the momentum so you can move forward with more confidence and conviction. Most cleansers will come out feeling lighter, more energized and more mindful in their food choices.
4. Do I need to be in New York to do the cleanse? No, I've had cleansers from New York to California to Mexico. You will have access to the digital Cleanse Guide, a 30-minutes call with me and stay connected via emails and the Facebook Community.
More Questions?
Email me here. I usually respond within a day!